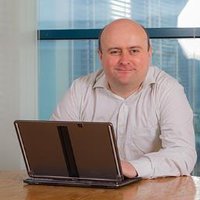 Aidan Finn
Hyper-V MVP / MicroWarehouse Ltd.
Technical Sales Lead & Hyper-V MVP
Aidan Finn is a Microsoft Valuable Professional with the Hyper-V expertise. Aidan has been working in IT infrastructure since 1996, and is the Technical Sales Lead for MicroWarehouse Ltd., a Microsoft value added distributor in Ireland. He runs the aidanfinn.com blog and has written or co-written books such as "Windows Server 2012 Hyper-V Installation And Configuration Guide," "Microsoft Private Cloud Computing," and "Mastering Hyper-V Deployment." Aidan is also a contributing editor, writing about Microsoft virtualization and cloud for the Petri IT Knowledgebase.
Other Sessions I'm Delivering